Subscribe to the
Hursto-Presto Studio
Newsletter!


Subscribe to the Hursto-Presto Newsletter and be the first to see new movies created by Hursto-Presto Productions! Grand premier showings for subscribers are of higher resolution and seen on a larger screen.

Hosted by Bravenet.com, these newsletters are html formatted complete with images and important links. Click Here for more detailed information.




Jack Ryder - The Rundorth Faction

Now available! Read the free preview of the Prologue and first Three Chapters and decide for yourself!
The Presto Report Sept. 2006
News:
The Presto Report Sept. 2006
The Sept. 2006 Presto Report features a chicken fashion show co-hosted by Megan Jean who co-starred in Hursto Presto Studios Paranormal Investigator 6 part mini series.

Also features a sneak peek at an upcoming new series.
Fashion Show
08/28/06
MECHANISMS 6 is now showing as the latest release on my Movies Page!

Mechanisms is a continuing series that will most likely just keep going. The drama story format lends to that sort of thing, plus the characters has a big story to tell.

But I'd like to break up the drama with a bit of wimsical fun once in a while as a change of pace, so expect a series of shorts that will fit that bill.

I've been working on some costume designs for that very reason. The next Presto Report will have a small fashion show to give you an idea about it. Keep an eye out for it.
Spore
08/22/06
Heads up! A new game created by the developers of The Sims is due to be released sometime in 2007. I've got my eye on it. Click Here to check it out!
Big News!
08/11/06
Now Showing!

MECHANISMS 5 is now showing as the latest release on my Movies Page. It is also showing on The Movies Online where you can give it from 1 to 5 stars and leave a comment/critique.

Dustin Case and his Mechanism companion "Goldie" land on a planet in search for a Neutrion Power Crystal. The crystal is needed to hyperjump to another system to get Dustin closer to home. What fate awaits them? See it now!

Enjoy!
Great news!
07/26/06
The Hursto Presto production titled Mistress of Power, a superhero movie that was entered into a superhero movie contest, won! As the winner, my studio received 25k virtual credits that can be used to download props for future movies, and a free t-shirt. I asked for extra large as I'm sure my wife will be using it as a night shirt.

I have also been tinkering with a news show for people to watch, and thus was born The Presto Report. The First Presto Report is still on my TMO movies page, and I recently created a second edition (above). Expect a new Presto Report at least every 3 weeks (give or take). Newsletter subscribers were able to view The Presto Report and Mistress of Power on a larger screen (hint, hint).

In my hands, is the final draft of my novel Jack Ryder - The Rundorth Faction 2. It looks like a mid August self published release. I'm really excited about how it came out. The illustrations by Bill Webb really spiffed it up, and the story isn't all that bad either!

Bill had started on reillustrating the first book for the compiled version, and upon completion my search for a literary agent begins to get the book published through a corp. publisher. Note that once the book is picked up, the self published editions will have to be discontinued, thus possibly making them a collectors item. Who knows?

Just released is an interview about myself by Lulu, the online self publishing service that I use to create and distribute my books. In the interview, I describe how my first novel: Jack Ryder - The Rundorth Faction started, and I talk a bit about the upcoming sequel.

Click Here to read the interview. I believe you'll find it an interesting read.
Borg War: The Movie
Machinima is the art of creating movies using computer generated sequences, especially scenes from computer games. The Movies game (that I use) simplified the process, but there is a history of those who pioneered machinima.

If you are a Star Trek fan, there is one machinima project that you need to check out. Borg War: The Movie.

From the creator, Geoffrey James: "Borg War is the product of a single individual machinimist. I'm a professional journalist whose articles have appeared dozens of nationally-distributed magazines including Wired, Business 2.0 and Men's Health. I'm also the author of seven books, most notably The Tao of Programming and Business Wisdom of the Electronic Elite. I've just started writing for Computer Gaming World on the subject of (what else) machinima."

From what I've seen, it looks great. Check it out!

The sequel to Jack Ryder - The Rundorth Faction is completed. Editing is almost done, illustrations from the illustrator Bill Webb are coming in, only one more thing to do before publishing it: The front cover design. They say you can not judge a book by its cover, which is true, but the cover does have a great impact in drawing someones eyes toward it.

I've created three different cover designs, and I invite you to vote for your favorite. Which do you like best? Click Here to participate in the poll.
Newsletter Info/Signup Page Added

5/26/06 I created a newsletter page where you can get more detailed information about the newsletter subscription. Click Here to check it out.
Jack Ryder - The Rundorth Faction Part 2
4/30/06
Phew! The sequel is done. Except, that is... all the layout, proofreading, editing, illustrating, etc. etc. that needs to be done. This will cut into my movie making a bit, but I hope to have the novel wrapped up toward the end of June 2006.

I have changed the name (The Particle Effect) to match the first novel (The Rundorth Faction) and just called it Part 2. The compiled version would most likely be titled The Particle Effect.

I will be playing around with different cover designs. I am also thinking about doing a poll and you can vote for the final pick. Keep an eye out for it.

Part 6, the final movie episode of the Paranornal Investigator series, is delayed a few weeks. You can see a preview of it Here. The preview includes a sneak peek of a possible future movie.
Jack Ryder - The Particle Effect
3/9/06
The upcoming sequel slated to be published spring 2006
It's Crunch Time!

The writing of Jack Ryder - The Particle Effect is almost complete. Just one more chapter and an epilogue and it'll be done.

Throughout the month of March, I will be finishing the writing and the laying out of the content. The first draft copy should be ready late March or early April. This will bite into my movie making, so expect the next movie toward late March.

I received more draft illustrations from Bill Webb. I'm really excited about his renditions! His drawing style and technique match the written content perfectly, and they make the book come alive. Here is his concept of the evil Rundorth (right). Expect a dedicated web page detailing the book soon.

When will the book be released? It depends on how much editing is needed, but I'm looking at May. More details soon.



First Movies Done
1/11/06
Had a chance to play around with The Movies game, and created two 5 min. movies: Part 1 & 2 of Chicken Delivery. Had a lot of fun making it and I hope you enjoy watching. Gotta put it down though, as I still have a novel to finish writing. I'll get back into making movies once the novel is complete (March/April).





Another Concept Drawing
by Bill Webb

I illustrated the first Jack Ryder novel that I self published, and with great joy Bill Webb agreed to illustrate the sequel. But then, the idea to compile the two into a single volume was hatched and the art style needed to be consistant throughout the volume, so Bill is also illustrating the first book as well for the compiled version.

Here is another great concept sketch by Bill Webb. The finished image will be inked and cleaned up for printing. This is the last of Bill's illustrations that I plan to post here. Subscribe to my newsletter (above) for a glimps of final illustrations and sneek peeks of paragraphs.
Self publishing that first novel was a learning experience. Locally it had done well. I plan on hunting down a good literary agent for the compiled version to get a corporate publisher to publish it for me this time. I still plan on self publishing it though so that it will be available through me until a publisher picks it up. We'll see what happens.
Update
10/27/05
2006 Calendar released!
The 2006 calendar is now available featuring full color, full page illustrations from the novel Jack Ryder - The Rundorth Faction.
Click Here to see a preview of the calendar pictures.
Did You Know
My publications such as the Jack Ryder novel and all oil painting books has a free preview of a few pages if not a few chapters. These previews are in pdf file format. Make sure you have Adobe Reader to view the preview, but chances are you already have it installed.

Some of the previews are of the entire book.
The books with full free previews are:

Cape Hatteras Lighthouse
Merged Centuries Starship Edition
Merged Centuries Silhouette Edition

Enjoy!
Newsletter Subscription Launched
9/23/05
Several years ago, I created a series of slideshows called ISC Theater based on Taldren's Starfleet Command game series. At the time I started a newsletter, and after the last episode was produced the newsletter was dropped.

The newsletter has been revived and redesigned to reflect the Jack Ryder novel and new movies that I will be producing. The Hursto-Presto Studio newsletter will include:

Latest news before it hits the website.
Exclusive first peeks of the development of the sequel Jack Ryder - The Particle Effect
Subscriber only content including the sequel's illustrations and paragraph samples.
Subscriber only details on the production of new movies.

Expect the newsletter to be sent out at least monthly starting October 1st. Subscribe today!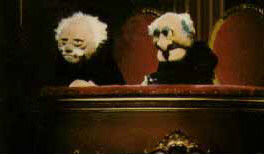 Bill and Jim