Jack Ryder - The Rundorth Faction is nearing completion and the full printed volume will be ready by mid February 2005. Check out the free preview!

Read the Prologue and first Three Chapters!

Learn how to merge Old World Underpainting with New World Wet-On-Wet landscape oil painting!







Jack Ryder: The Rundorth Faction

A Science-Fantasy novel written and illustrated by Jim Hurst. Currently being written and is expected to be released spring of 2005.

Read a free preview of the first draft. The illustrations will be in black & white, but you can check out the color versions in the online slideshow.

Read the news below for updates.
News:
February 2005: Cover Changed
Final editing is completed and I am satisfied with the book, so no more tweaking/editing is needed. I changed the cover from the dark bluish one to the brighter one shown above. I believe it grabs the eye better at a distance (move your mouse curser over the cover above to see the back cover).

I'll be getting my first proof copy soon and need to pour through it for final quality verification. The other book's that I've published through Lulu.com had always came out good, with the only mistakes being self inflicted. I'm sure my first proof of Jack Ryder - The Rundorth Faction will be fine and shall be ready for distribution mid February.

Return here mid or late Feb. and look for a thumbs up. It's on the way!

Jim
January 2005: Final Touches
Phew! Jack Ryder - The Rundorth Faction is done. I just need to do some tweaking and final editing and it should be ready by second week of Feb. Right now the draft version is at my bookstore, and you can order it, but I ask you to wait until I give the final word as I need to check out the book print quality first.

Above is the final cover design for the book. I made some different ones and this one got the nod from my family. It seems to be the best eye catcher.

I'll post when the book is ready for distribution after I get a copy and verify the quality. Thanks to all who gave suggestions on improving the book. You've been a great help.

Jim
December 2004: There's A Story In There. Somewhere.
It is through the cold months of Winter in which my oil painting slows down, or even comes to a stop. When using oils, you need plenty of ventilation, and I usually use oils outside.

I am still productive this Winter, however, for I am doing something I always wanted to do: Paint with words.

Have you ever looked at a painting or drawing, and seen a story in there? Inspired by some paintings I've done, the past couple months has me banging out the first chapters of what should be a 200 page novel, and it should be done by late spring. The early prototype cover (above) gives an idea as to the novel's storyline and genere.

As an artist, I have the unique opportunity to illustrate it as well, as most other writers must hire others to illustrate their vision. Those writers, who are indeed artists, have my greatest respect, as putting out thousands of words in a meaningful fashion is a daunting experience. The word is their brush. For me, I thank God there's spellcheck.

More on my novel next month after New Years, and I'll post some illustrations I've already done for the novel. But for now, I wish everyone out there a...
Merry Christmas!
Jim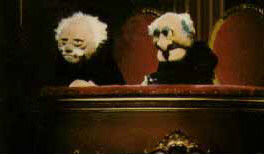 Bill and Jim