The
Hursto-Presto
Newsletter
Subscribe to the Hursto-Presto Newsletter and be the first to see new movies created by Hursto-Presto Productions!

Hosted by Bravenet.com, these newsletters are html formatted complete with images and important links.

Grand premier showings for subscribers are seen on a larger screen. What does it look like?
Click Here to take a peek at a sample newsletter movie.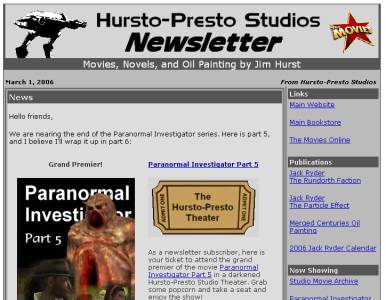 Newsletters are sent via email aprox. once per 3 to 4 weeks.