Welcome!

Current Events:

9/6/05

The Jack Ryder promotional movie that was previously in this spot was slowing down the loading of the page, so I gave it a page of its own if you choose to view it. I'll be using this spot for current events and news.

The movie promo of the novel now has its own dark room with theater seats which makes viewing it much better. Click Here to check it out! I'll stick a more proper button up for it soon.

Don't forget to scroll down to view other news.

Jim




Jack Ryder - The Rundorth Faction
Now available! Read the free preview of the Prologue and first Three Chapters and decide for yourself!











Jack Ryder - The Particle Effect
The Sequel

The sequel to Jack Ryder - The Rundorth Faction is currently being developed & written! What new adventure is in store for our hero Jack Ryder?

Written by Jim Hurst
Illustrated by Bill Webb
Expected to be released early spring 2006.

Read the news below for updates.




Special Limited Editions
Now Available!

Discontinues After New Year 2006
Getting Your Hands On A Copy Of
Jack Ryder - The Rundorth Faction
Read about where to find Jack Ryder - The Rundorth Faction locally and at major online book stores such as Barnesandnobles.com and Amazon.com.
News:
2006 Calendar: Coming soon
With 12 full color illustrations from the novel
Jack Ryder - The Rundorth Faction!
Illustrations
8/6/05
The writing of the sequel to Jack Ryder - The Rundorth Faction is going well. I'm getting excited about the mental imagery of what I write, and even more excited about the illustrations that will come. The sequel will be illustrated by the master penmanship of Bill Webb, the same artist who helped me lay out the Merged Centuries series of oil painting books that I published. You'll get to see a sample of his work as the sequel progresses toward completion.

Before I made the movie slideshow of the illustrations for the first book: Jack Ryder - The Rundorth Faction, at the top of this page, I made a html slideshow that showed larger images at a slower pace, and with different music running in the background:

You can right click and save the images you want as you view them for your desktop. If using an image for distribution (print/website), all I ask is to have Jack Ryder - The Rundorth Faction credited as its source with a link to http://www.lulu.com/mergedcenturies. If you havn't seen the sideshow yet, give it a peek!
Speaking of illustrations, I will be publishing a 2006 calendar featuring 12 full color illustrations from the first book. Details coming soon!
Print On Demand
7/29/05
Print-On-Demand (POD): It wasn't long ago when self publishing required a substancial amount of cash to get a manuscript printed into a book. You had to do a large initial printing to keep the cost per copy low. With today's Print On Demand technology, however, the world of self publishing opened up and now anybody can create a book without breaking their bank account.

The bad side? With the lack of professional editorial quality control, there is a huge variance with the quality of POD books. Some are badly written or formatted. Some are, however, greatly written and presented as professional as any published book found at your local book store. The key, is to read a free preview of the POD book to check out the books content and decide for yourself.

The good side? Open up any traditional non POD novel and inside you'll read something that says:

"Sale of this book without a cover may be unauthorized. If this book is coverless, it may have been reported to the publisher as unsold or destroyed and neither the author nor the publisher may have receicved payment for it."

Most book stores do not pay for books until they are sold. If unsold, they just rip off the cover and mail only the cover back to take the book out of their inventory. The book itself is destroyed. Millions of unread books are destroyed this way each year. No, that's not the good side. The good side follows:

You will not see that happen to POD books, as a POD book is printed only when there is a reader wanting to read it. Read a POD book, and help save a tree.

But, this good side has a bad side. POD books have a non-return policy. Book stores are reluctant to stock books that they cannot rip the cover off, and thus it is difficult for the author to get their books stocked in major book store chains. You can, however, order the book over the counter at most local book stores, and POD books can be ordered on the internet and delivered straight to your front door.
Clearing House
7/16/05
Just a note that I will be clearing out the oil painting section of my website soon to make room for new content involving the Jack Ryder sequel. There's a lot of info there about the Merged Centuries oil painting method, so if you have yet to browse through it, you've got some time to take a look. I expect to begin deleting the oil painting content sometime in Sept./Oct. '05.
The Sequel
7/8/05
I am beginning initial concept work on the sequel to Jack Ryder - The Rundorth Faction, but I will not be illustrating it this time. Instead, I'm excited to announce that it will be illustrated by a good old friend of mine (ahem, not that he's old, but we've known each other since childhood) who's art will blow your socks off! More about the sequel and my friend & his illustrations coming soon.

Jack Ryder - The Rundorth Faction is now stocked at Waldenbooks, Biggs Park Mall in Lumberton, NC. I'll be adding more store stocking info as I get them verified. If you find it stocked in your area, drop me a line and let me know. If the book store in your area does not stock it, feel free to ask them to stock a few copies! Give them the ISBN#: 1-4116-2575-7 and tell them it's distributed by Ingrams. Thanks!
6/29/05
Do you live in the Wilmington, North Carolina area? Jack Ryder - The Rundorth Faction is now stocked at:

The Used Bookery
6774 Market Street
Wilmington, NC 28405
Phone: 910-313-1137
www.theusedbookery.com

While you're there, check out my new Jack Ryder promotional poster, and don't forget to browse through Kay's (the owner) huge stock of new & used books! Thanks, Kay!
6/25/05
Finally! Barnes & Nobles is displaying the cover thumbnail picture of Jack Ryder - The Rundorth Faction correctly. Looks much, much better! The other online stores, such as Amazon.com still shows the thumbnail cover pic with distorted colors. Remember it is just the thumbnail image that is distorted. The actual book cover itself is fine.

I just finished a new book, and GAVE it away! I'm part of an online group of people who play and support Starfleet Command, a pc starship tactical game developed by Taldren. Taldren has closed their doors, yet they passed the torch to a non-profit organization called the Dynaverse Gaming Association©. To help fund the organization, I called for content contributions from the SFC community, compiled the content into a book called Starfleet Command: Orion Pirates Revised Strategy Guide, and gave it to the DGA to help fund their projects. I appreciate and thank everyone who contributed to the book. It came out quite well.
What next? I'm receiving requests for a sequel to Jack Ryder - The Rundoth Faction, and am considering doing it. For now, I'm behind on tons of yard work LOL! Time to mow the yard and do some painting.
5/25/05
Received a copy of Jack Ryder - The Rundorth Faction from BarnesandNobles.com, and the book looks great! Looks like there is a problem only with the cover thumbnail image on the online bookstore sites.

Look past the thumbnail image of the cover. If you order the book from BarnesandNobles.com or Amazon.com, the cover (and interior) will be fine and reflect the cover pic as displayed here.
5/21/05
Jack Ryder - The Rundorth Faction is now available at online bookstores, such as BarnesandNobles.com and Amazon.com.

The thumbnail image of the front cover is really bad, though, and I have ordered a copy of the book through Barnes and Nobles to verify if the book itself reflects the thumbnail image. I ask for you to hold off on ordering the book until I get a copy and verify the cover quality. The cover from Lulu.com looks great, however, so if you want a book right now, that's the place to get it as they use a different printer.

For a complete list of online stores that you can order from, go to www.bookfinder4u.com.
5/6/05
Now available: Jack Ryder - The Rundorth Faction Special Editions! To commemorate the launch of the book, I have created 4 different new editions. Each is the same as the original ISBN edition, but each has a different cover and 20 pages of new content (an old daily comic strip I created several decades ago). The special editions will be discontinued after New Year 2006, so order today!
4/19/05
And so it begins. Usually I make monthly updates, but as my novel Jack Ryder - The Rundorth Faction begins to circulate, you'll find me posting more often now with current updates.

Jack Ryder - The Rundorth Faction landed at Barnes & Noble! No, not the physical bookstore itself (yet), but the Barnes & Noble online website! The novel should be available for sale at this and other online bookstores in June.

To commemorate the launch of the book, I have created 4 special limited edition versions (available online at Lulu.com only), each with a different cover and each with 20 pages of additional content. It will be discontinued after New Year 2006. Expect the special editions to be released first week of May.
April 2005
Special thanks to the readers who sent me the first initial feedback on Jack Ryder - The Rundorth Faction. That resulted in a few minor corrections and the novel is now set in stone. Amongst the corrections are three modified illustrations, some typos here and there, a couple of grammer issues, and tweaking the final confrontation.

The novel is available here online, but my next step is to place it into online bookstores such as Amazon.com and Barnsandnobles.com amongst others. I expect that to happen throughout April.

After that? As this publication is self-published, it'll be tricky getting it into major retail outlets, but with some work it can be done. Expect some booksignings toward the Fall. Perhaps a booth at various fall festivals. It's gonna be an interesting year!
March 2005: ISBN 1-4116-2575-7
Jack Ryder - The Rundorth Faction now has an ISBN# enabling you to order the book over-the-counter at your local bookstore. It may take a few weeks for it to get listed and should be ready for use by May 2005. Note that each individual retailer has their own pricing policies.

Meanwhile, you can order the book online for only $12.95. Have a friend join you in your order, and order two to take advantage of free shipping (USPS only).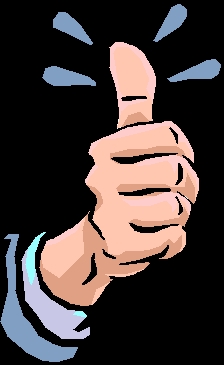 Thumbs up! I have received my proof copy of Jack Ryder - The Rundorth Faction, and it's perfect (okay, at least to me it is)!
After reading your copy, please drop me an email at Reptor7@Yahoo.com and let me know if I made any typos, or if there are any confusing elements within the book. I'd appreciate it. The ISBN version will come soon after a few small tweaks when I get some reader feedback.
Enjoy!
Jim
February 2005: Cover Changed
Final editing is completed and I am satisfied with the book, so no more tweaking/editing is needed. I changed the cover from the dark bluish one to the brighter one shown above. I believe it grabs the eye better at a distance (move your mouse curser over the cover above to see the back cover).

I'll be getting my first proof copy soon and need to pour through it for final quality verification. The other book's that I've published through Lulu.com had always came out good, with the only mistakes being self inflicted. I'm sure my first proof of Jack Ryder - The Rundorth Faction will be fine and shall be ready for distribution mid February.

Return here mid or late Feb. and look for a thumbs up. It's on the way!

Jim
January 2005: Final Touches
Phew! Jack Ryder - The Rundorth Faction is done. I just need to do some tweaking and final editing and it should be ready by second week of Feb. Right now the draft version is at my bookstore, and you can order it, but I ask you to wait until I give the final word as I need to check out the book print quality first.

Above is the final cover design for the book. I made some different ones and this one got the nod from my family. It seems to be the best eye catcher.

I'll post when the book is ready for distribution after I get a copy and verify the quality. Thanks to all who gave suggestions on improving the book. You've been a great help.

Jim
December 2004: There's A Story In There. Somewhere.
It is through the cold months of Winter in which my oil painting slows down, or even comes to a stop. When using oils, you need plenty of ventilation, and I usually use oils outside.

I am still productive this Winter, however, for I am doing something I always wanted to do: Paint with words.

Have you ever looked at a painting or drawing, and seen a story in there? Inspired by some paintings I've done, the past couple months has me banging out the first chapters of what should be a 200 page novel, and it should be done by late spring. The early prototype cover (above) gives an idea as to the novel's storyline and genere.

As an artist, I have the unique opportunity to illustrate it as well, as most other writers must hire others to illustrate their vision. Those writers, who are indeed artists, have my greatest respect, as putting out thousands of words in a meaningful fashion is a daunting experience. The word is their brush. For me, I thank God there's spellcheck.

More on my novel next month after New Years, and I'll post some illustrations I've already done for the novel. But for now, I wish everyone out there a...
Merry Christmas!
Jim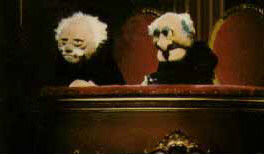 Bill and Jim