And where are my other movies, you ask? I'm in the middle of writing a novel and I fear the addictiveness of The Movies. I really want to get this book written first.
After my first 2 movies (Chicken Delivery Part 1 & 2) I plan to hunker down and finish the novel before producing more movies. Expect full movie production in June/July 2006.
Okay, I lied. I'll pop out a movie between writing chapters. It's just too addicting.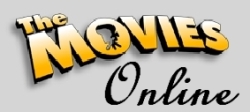 Rating The Movies
On The Movies Online, you can rate a movie by giving it from one to five stars. You can also give a short critique of the film.

Use the guide below to help decide the number of stars.

0-Star: Yuck. Really bad. It doesn't even deserve a critique.
1-Star: A movie that for some reason you don't really like.
2-Star: A good movie that was missing something, such as a plot, continuity, sound, originality, etc.
3-Star: A good movie that has some unique or very good features
4-Star: An exceptional good movie, only one or a few minor issues is keeping this movie from winning 5-Stars.
5-Star: This movie has everything: it's amazing, got great voice acting, music, continuity, a plot etc...


Happy viewing!