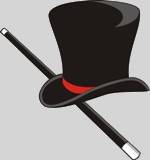 Contact:
Reptor7@Yahoo.com
Resources
TMO Charts
Forum
fileplanet
The Movies Backlot
The Movies Planet
The Movies Review
The Movies Workshop
The Movies Plus
The Movies Database
Mod Warehouse
Voice Acting Alliance
How to promote your movies
Tools
The Movies (main tool)
Star Maker
Patch v1.1
Windows Movie Maker 2
Fraps
Gimp
XNview
Audio4fun
Audacity
Electronic Speech
EF2 DDS Converter
EF2 DDS Viewer
Find Sounds
Royalty Free Music
Absolute Sound Effects
Free Loops
Royalty Free Photos
ModPlug Tracker
Movie Hosting
File Front
Planet The Movies
TV Online
Putfile
Video Log
SaveFile
YouTube
Zippy Videos
VidiLife
Hidden Gems Archive
Confessions of the Chicken
The Movies Christmas Carol
The Author who really wasnt
Nothing But Red
Shinjuku Stories 1
Chicken Fabulous
Hells Own Part 1
House Of Blood
The Return
Private SNAFUs Last Cruise
The Truce of 1914
Letting Go
Subway - The Reality Show
Subway 2
The Evil Undead
Man Walks into a Bar
Apes of the Planet
Inside the Actors Studio
King Kong 1940
Carpe Diem
Ping Twangs Date Video
Am Ende der Distanz
The Saracens
The Movies Ad Contest!
Drunk Girl
Terror Tales-Of Chief Concern
Awake - Trailer
My Trip Through The Movies
Scholastic Films Intelligent Design
Demons Gamble
Quick Nick
A Robot Spurned
Hart To The Rescue
Gretal
My Last Job
Independent studios are sites that host their own movies outside of TMO. If you have a website that hosts movies made with The Movies game, drop me an email and let me know.
Independent Studios
Republic Of Abboland






Now Showing at TMO!

Chicken Delivery Part 1

A man stuck in a chicken suit begins an adventure that is out of this world!

Part 2 coming soon!






Now Showing

Grab some popcorn and take a seat in a Hursto-Presto Studio Theater below!

The Movies Trailer (wmv)
The Movies trailer produced by Zorbtek Studios.

Jack Ryder
The Rundorth Faction (html)
HTML slideshow of illustrations from Jim's novel: Jack Ryder - The Rundorth Faction



And where are my movies, you ask? I'm in the middle of writing a novel and I fear the addictiveness of The Movies. I really want to get this book written first.

After my first 2 movies (Chicken Delivery Part 1 & 2) I plan to hunker down and finish the novel before producing more movies. Expect full movie production in March 2006.
01/3/06
Woot! It's a new year, and my first movie with full voice overs was just released! Chicken Delivery is my first attempt to create a movie using Lionheads The Movies™ game. I hope you like it!

Part 2 should be ready for release by Fri. Jan. 6, and features some animation.
Rating The Movies
On The Movies Online, you can rate a movie by giving it from one to five stars. You can also give a short critique of the film.

Use the guide below to help decide the number of stars.

0-Star: Yuck. Really bad. It doesn't even deserve a critique.
1-Star: An average movie that for some reason you don't really like.
2-Star: A good movie that is still far from perfect.
3-Star: A good movie that has some unique or very good features
4-Star: An exceptional good movie, only one or a few minor issues like the lack of voice acting is keeping this movie from winning 5-Stars.
5-Star: This movie has everything: it's amazing, got voice acting, music, continuity, a plot etc...


Happy viewing!