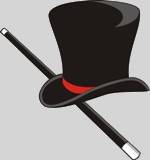 Contact:
Reptor7@Yahoo.com
Movie of the Week
Resources
Online Radio
The Movies On-Air

Props, Mods & Skins
8 Eyed Baby
Dead Sane Pictures
Skin Shack
Rogues The Movies Costumes
Texture Town
Tier Six
Lionsource Planet
The Movies Workshop
Mod Warehouse
Future Star Network
Texture Town
Fan Film Productions
Francomovies
The Movies Vision
Background Wall Props
The Movies Mod Forum

Sound
Sounddogs.com
AT&T Text to Speech
Real Speak
Absolute Sound Effects
Echo Vibes
Find Sounds
Wave Pad
Sound Effects
Sound Effects

Movie Studios
Fodoog Central
The Movies Cinema
Frooplet's Studio
Aestus Animi & Cleaver Arts Presents
Alpha-Omega Films
Movie Vine
Guerrilla Filmmaking Club

Movie/File Hosting
YouTube
Planet The Movies
PutFile
Blip TV
File Factory
Photo Bucket
Image Shack
Archive.org
Lulu TV
Iklipz

Tools
The Movies Storyboard
Particle Effects Tool
Story Board Maker
Anim8or
AVI Editor
GIF Animator
Bink DVD
DDS Converter
Flaming Text
Script Buddy
Seventh Sanctum

The Movies Forum Links
Lionhead Studio News
Stormwhitelab's Ultimate Links List
TigerEyes Useful Links

Latest Release!

MECHANISMS 7

The adventure continues in episode 7 of MECHANISMS!

Previously, Dustin and the Mechanism called Goldie land on a planet to search for a Neutrino power crystal that will enable their ship to travel to another system, but little do they know who is on their trail.

Dustin leaves Goldie at the ship and begins his search through a jungle. What awaits him? Watch now and find out!

Hursto Presto
Studio Theater

Main Lobby

Now Showing:
Mechanisms
Paranormal Investigator
Chicken Delivery

Click the ticket booth above to enter the main lobby!


What's a theater without an arcade? Check it out!
Hursto Presto Studio Movie Channels
| | | |
| --- | --- | --- |
| Channel 1 | Channel 2 | Channel 3 |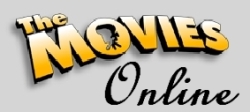 Rating The Movies
On The Movies Online, you can rate a movie by giving it from one to five stars. You can also give a short critique of the film.

Use the guide below to help decide the number of stars.

0-Star: Yuck. Really bad. It doesn't even deserve a critique.
1-Star: A movie that for some reason you don't really like.
2-Star: A good movie that was missing something, such as a plot, continuity, sound, originality, etc.
3-Star: A good movie that has some unique or very good features
4-Star: An exceptional good movie, only one or a few minor issues is keeping this movie from winning 5-Stars.
5-Star: This movie has everything: it's amazing, got great voice acting, music, continuity, a plot etc...


Happy viewing!