Subscribe to the
Hursto-Presto Studio
Newsletter!


Newsletter subscribers get first look at news before it hits the website, and exclusive sneak peeks of the sequel: Jack Ryder - The Particle Effect.

Subscribers will also be able to attend the premier showing of new movies created by Hursto-Presto Studios. Well, what are you waitng for? Subscribe today!




Jack Ryder - The Rundorth Faction

Now available! Read the free preview of the Prologue and first Three Chapters and decide for yourself!
The Presto Report Jan/Feb 2007
News:
Casting Call!
01/15/07
The Wizard World script and dialogue is still being written, but I have enough material to begin my search for Voice Actors (VA).

Can you voice act? Certainly you can! Just create a .wav audio recording sample and get it to me for review. I have a preset idea of what the voices should sound like, and if your audition hits the nail on the head, the role is yours!

Start Your Engines!

I've created a website with all the neccessary informaton:

Click Here For Audition Lines and Special Instructions

Good luck!
Novel Illustrations
Guess what I found under my Christmas tree! As you know, my two novels Jack Ryder - The Rundorth Faction 1 & 2 are being compiled into a single volume, and the illustrator Bill Webb is reillustrating the first book to match the illustrations he did for the second.

Christmas morning, I unwrapped a box he sent me earlier and there they were: All the draft illustrations for the book. All that is needed is the inking. Here are a few of them: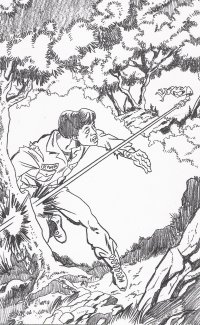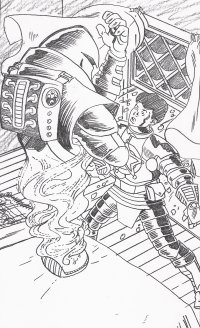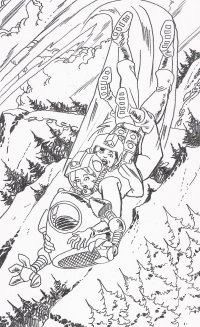 Wizard World
1/11/07
With the release of Mechanisms 8 Redux, I feel it is a good spot to step away from the series for a short while. I'd like to knock out a couple of other movies before I continue with the Mechanisms series.

First is a two part movie titled Wizard World. This I plan to take my time on and concentrate on production value. A key ingrediant is the soon to come casting call.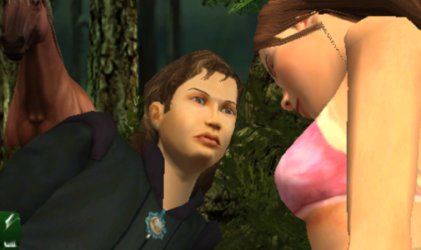 Expect a casting call by February. This is your chance to get your voice in a movie. A list of characters will be posted with each having a sample line for you to pick and submit. You will need a microphone, and an audio editor. Audacity is a good free audio editor. Recorded lines must be submitted as a .wav audio file.
This will take awhile, compared to the other movies I've been popping out. Meanwhile, check out the Wizard World Preview I've posted as an introduction. Soon to come is a new Presto Report with full details.
Second, I need to make part 2 of Chicken Bat. Not finishing part 1 bothers me. :)
MECHANISMS 8
11/16/06
The last newsletter ended with a note that I will be reformatting my HD. I saved important files and proceeded to do so, but somehow some custom The Movies files got lost: In particular the Chicken Bat costume. There will be a delay with part 2 until I can recreate it.

However, the custom MECHANISMS files were successfully saved, and it is with great pleasure to present to you MECHANISMS 8! I should subtitle it "The Struggle", not because of the struggle showing in the movie, but because of the struggle creating it.

I introduced an important fog sequence, but my system couldn't handle it. The result was a 10 second lag between the video and sound. Well, I couldn't release it like that! But, the fog sequence was vital! After much experimentation and creative editing, I managed to save the sequence. Check it out!

I also mentioned that I am hosting a daily program for WorldPictures called TMO TV until they launch their official site, but WorldPictures is having difficulty completing the shows and getting it to me for the daily format. It looks like it will be a 3 show per week schedule, but even then he is having difficulty getting the shows to me in time.

TMO TV did launch a peek of their official site. The full official site will open soon (hopefully).
Finally, work continues with the compiled edition of my novel Jack Ryder - The Rundorth Faction 1 & 2.

Bill, an old friend of mine, is reillustrating the first book to match his illustrations in the second book (I illustrated the original first novel), and the combined edition will be retitled Jack Ryder - The Particle Effect.

Upon completion of the novel, aprox. Jan./Feb., the search for a literary agent begins. Wish me luck!

Till next time,
Jim
aka reptor7 ake jhurst
TMO TV
9/26/06
The TMO TV Preview launched. I am honored to host the preview on my site for the TMO TV network as it gets set up for a October 5th launch. Watch the preview to see what it is about.

With Fall coming, I need to get outside and square a few things up. Plus, I expect to get the first illustrations from the illustrator for the compiled edition of my novel Jack Ryder - The Rundorth Faction Part 1 & 2 toward the end of this month (Bill is reillustrating part 1). I'll be busy putting that together for a hopeful November release. It's gonna be a busy October month.

I've been playing with better ways to show movies to the general public. The open lobby is cluttered with posters, and movies are scattered about. As the number of movies I've created increase, a better to organize them for easier viewing was needed. I found a way to make a "movie jukebox" via YouTube and group the movies together by theme.

Right now there are 3 themes:

Channel 1: Mechanisms - The currently running series. Latest episode is #7.

Channel 2: Paranormal Investigator - The first series created while learning this movie making tool: The Movies.

Channel 3: Odds & Ends - Single one or two part movies including experimental oddities. Includes my latest release titled Chicken Bat. Tagline: Prepare to be dazzled.

They will be linked at the Studio Movies page.

Till next time,
Jim
aka reptor7 ake jhurst
Site Changes
9/16/06
This studio site is currently undergoing a few changes, mainly with the top banners and link buttons. Also, new pages are introduced, such and the Movie of the Week and TMO TV pages.

Still working on it, so there are a couple pages not yet configured. Hope you enjoy the new look!

Jim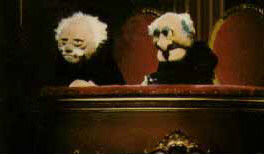 Bill and Jim