Latest Release!

Wizard World Preview

With the release of Mechanisms 8 Redux, I feel it is a good spot to step away from the series for a short while. I'd like to knock out a couple of other movies before I continue with the Mechanisms series.

First is a two part movie titled Wizard World. Check out the studio news page for more more information.

Hursto Presto
Studio Theater

Main Lobby

Now Showing:
Mechanisms
Paranormal Investigator
Chicken Delivery

Click the ticket booth above to enter the main lobby!


What's a theater without an arcade? Check it out!
Special Presentation: MECHANISMS 8 Redux
Now showing on the big screen as newsletter subscribers see it, the complete version of Mechanisms 8 with 5 minutes of added scenes previously removed in TMO edited version. Final editing with Windows Movie Maker. Check it out!
Hursto Presto Studio Movie Channels
| | | |
| --- | --- | --- |
| Channel 1 | Channel 2 | Channel 3 |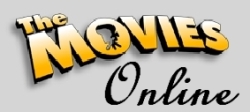 Rating The Movies
On The Movies Online, you can rate a movie by giving it from one to five stars. You can also give a short critique of the film.

Use the guide below to help decide the number of stars.

0-Star: Yuck. Really bad. It doesn't even deserve a critique.
1-Star: A movie that for some reason you don't really like.
2-Star: A good movie that was missing something, such as a plot, continuity, sound, originality, etc.
3-Star: A good movie that has some unique or very good features
4-Star: An exceptional good movie, only one or a few minor issues is keeping this movie from winning 5-Stars.
5-Star: This movie has everything: it's amazing, got great voice acting, music, continuity, a plot etc...


Happy viewing!