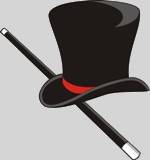 Contact:
Reptor7@Yahoo.com
Radio
The Movies On Air
Fan Sites
8 Eyed Baby
Flanagan's Fog
Satan's Munchkin
Alpha-Omega Films
Dark Shade Productions
Dead Sane Productions
Fan Film Productions
Franco Movies
Frooplet's Studio
Happy Simmonds Studio
Rogues Costume Stie
The Movies Cinema
The Movies Resource
Resources
TMO Charts
Forum
fileplanet
The Movies Backlot
The Movies Planet
The Movies Review
The Movies Workshop
The Movies Plus
The Movies Database
Mod Warehouse
Voice Acting Alliance
How to promote your movies
Tools
The Movies (main tool)
Star Maker
Patch v1.1
Windows Movie Maker 2
Fraps
Gimp
XNview
Audio4fun
Audacity
Electronic Speech
EF2 DDS Converter
EF2 DDS Viewer
Find Sounds
Royalty Free Music
Absolute Sound Effects
Free Loops
Royalty Free Photos
ModPlug Tracker
Script Buddy
Movie Hosting
Blip TV
File Factory
Current TV
File Front
Planet The Movies
TV Online
Putfile
Video Log
SaveFile
YouTube
Zippy Videos
VidiLife
Hidden Gems Archive
Coming Soon
Latest Release!

MECHANISMS 5

The adventure continues with Part 5 of the Mechanisms series!

Previously, Dustin Case, a space traveler, gets stranded on a deserted planet. Over time, planet conditions caused him to pass out but he is discovered and saved by a robotic being called a Mechanism.

Dustin wakes up alone on a different planet in a strange room and makes his way downstairs where he finds the Mechanism who saved him (Blue) and a 2nd Mechanism (Goldie). The 2 Mechanisms are the last to survive an alien attack 30 years ago. Dustin asks for help to find his way back home, but the only ship available is a small 2 seat shuttle.

The Mechanisms agree to help the human, but one Mechanism had to be left behind. Thus begins the space traveler's journey home!

Enjoy!

Studio Theaters

Note: All movies are in Windows Movie Viewer format.

Special Release:

Star Trek: The Other Generation Part 1

Now Showing on TMO:

On Site Movies:

Main Lobby
Other movies by Hursto Presto Studios.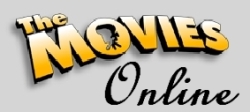 Now showing on TMO!

MECHANISMS

By Jim Hurst

A space traveler is stranded on a deserted planet. Thus begins the journey of Dustin Case as he searches for a way back home.
Rating The Movies
On The Movies Online, you can rate a movie by giving it from one to five stars. You can also give a short critique of the film.

Use the guide below to help decide the number of stars.

0-Star: Yuck. Really bad. It doesn't even deserve a critique.
1-Star: A movie that for some reason you don't really like.
2-Star: A good movie that was missing something, such as a plot, continuity, sound, originality, etc.
3-Star: A good movie that has some unique or very good features
4-Star: An exceptional good movie, only one or a few minor issues is keeping this movie from winning 5-Stars.
5-Star: This movie has everything: it's amazing, got great voice acting, music, continuity, a plot etc...


Happy viewing!